Evan Band (E1) in Duesseldorf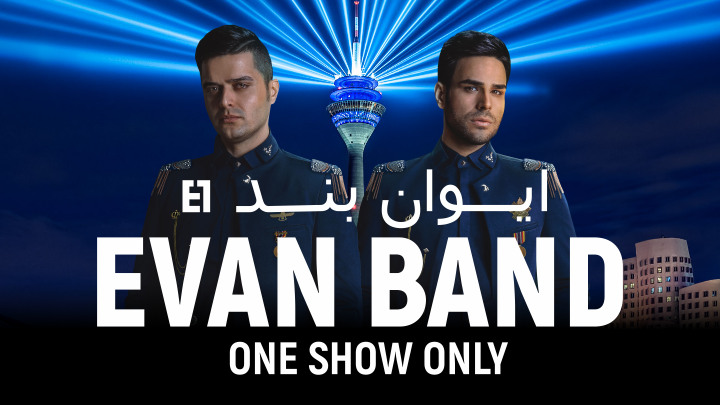 For the first time, Evan Band's concert in the city of Duesseldorf in Germany will bring you an unforgettable night.
BOOK NOW
Evan Band released their first official song in 2017.
Until today, they have performed more than 300 concerts.
Hossein Sharifi, born on May 18/1987, is the singer of the Evan group.
He started singing at the age of 14.
Foad Ghafari, born on July 30/1986, is the composer of the Evan group. He has many magnificent works.
The Iranian live concert with the famous vocals of Hossein Sharifi and Foad Ghafari will take place on September 18, 2021 at 8:00 pm at Capitol Theater in Duesseldorf, Germany.
Evan Band tickets are available at Ticketmaster.de
ايوان بند
Evan Band one show only – 18 SEP. LIVE in Capitol Theater, Duesseldorf
Evan Band Alijenab Live ایوان بند اجرای زنده ی آهنگ عالیجناب

Evan Band European Tour, Germany, Duesseldorf
BOOK NOW
Capitol Theater
Erkrather Straße 30
D – 40233 Düsseldorf